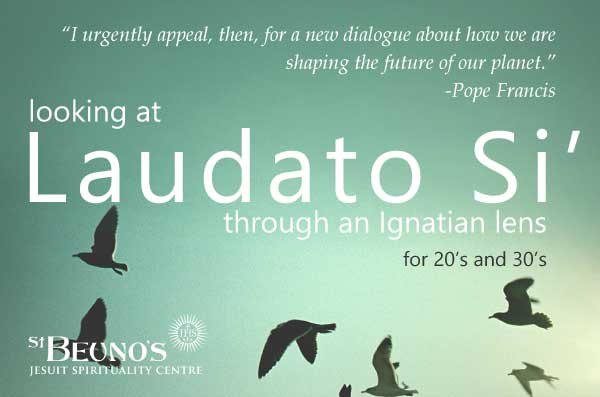 There are still a few places left on this weekend for people in their 20s and 30s, reflecting on Pope Francis' encyclical, Laudato Si'. In it, the pope calls all people to engage in a new dialogue about how we are shaping the future of our planet. This weekend is an opportunity to engage with what this letter might have to say to us, particularly as young adults in today's world, through an Ignatian lens.
13th - 15th April at St Beuno's
Find out more and register here...