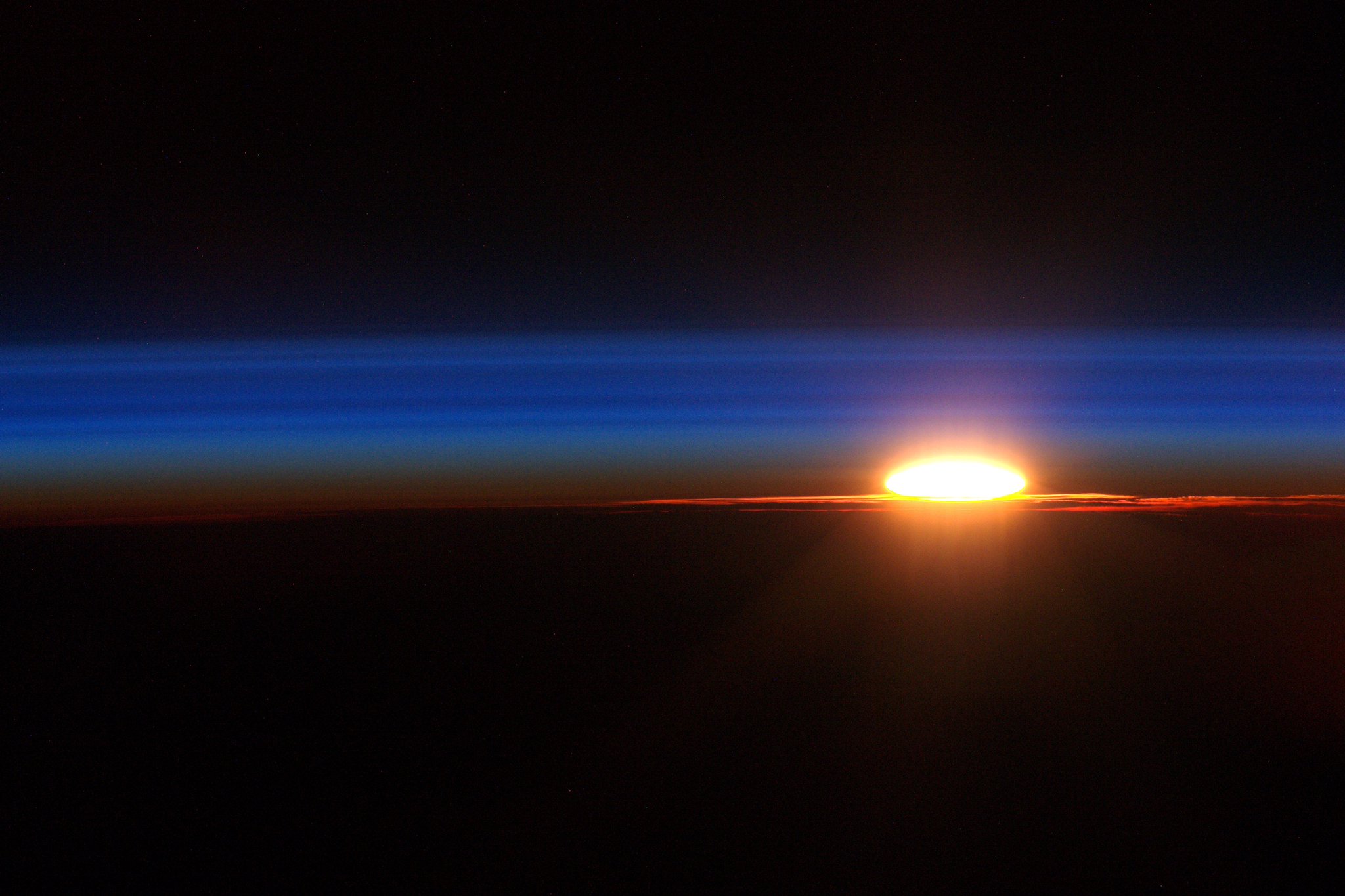 Sunrise from the International Space Station

Christ is risen, alleluia!
"We, like Peter and the women, cannot discover life by being sad, bereft of hope. Let us not stay imprisoned within ourselves, but let us break open our sealed tombs to the Lord so that he may enter and grant us life. Let us give him the stones of our rancour and the boulders of our past, those heavy burdens of our weaknesses and falls. Christ wants to come and take us by the hand to bring us out of our anguish. This is the first stone to be moved aside this night: the lack of hope which imprisons us within ourselves. May the Lord free us from this trap, from being Christians without hope, who live as if the Lord were not risen, as if our problems were the centre of our lives...
The Lord is alive and wants to be sought among the living. After having found him, each person is sent out by him to announce the Easter message, to awaken and resurrect hope in hearts burdened by sadness, in those who struggle to find meaning in life. There is so necessary today. However, we must not proclaim ourselves. Rather, as joyful servants of hope, we must announce the Risen One by our lives and by our love; otherwise we will be only an international organization full of followers and good rules, yet incapable of offering the hope for which the world longs."
From Pope Francis'
Easter Vigil homily